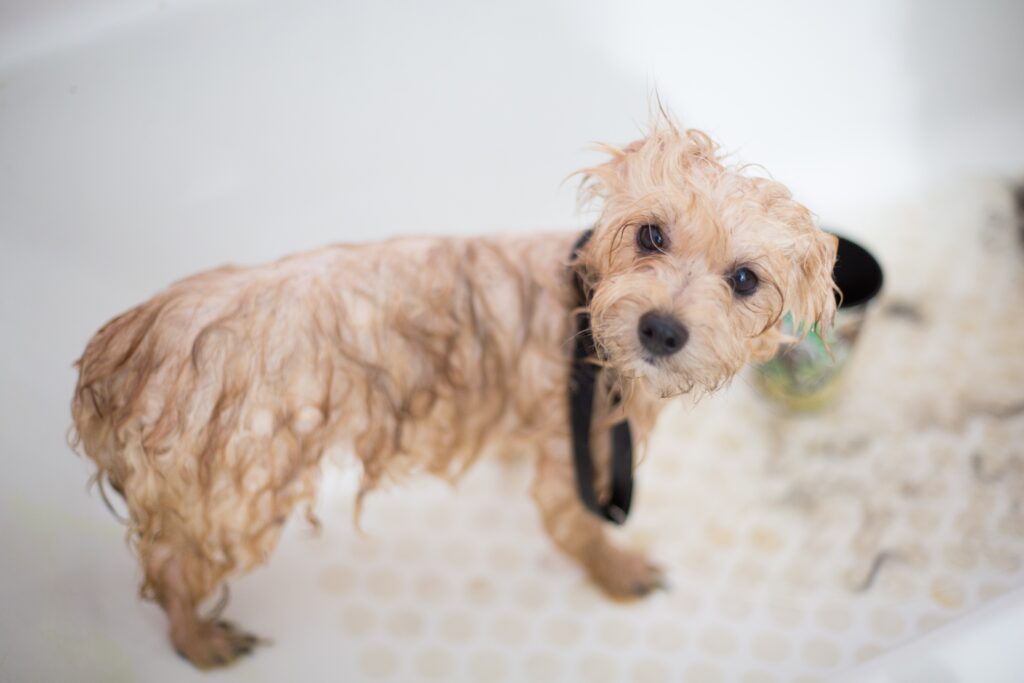 Our first priority is always the health and safety of the animals in our care – no exceptions.
First time no-show or same day cancellation will incur a fee equal to 50% of the total grooming appointment. The second time will incur a fee of 100% of the total grooming appointment. The third time all future appointments will be required to pay at the time of booking – should the client no show these fees are non-refundable. Notice to change an appointment must be given with no less than 24hrs notice. An appointment who arrives more than 15 minutes past their scheduled appointment time will be considered a no show if no prior arrangements have been made.
We are unable to groom female dogs in heat. If your dog is in heat please reschedule your appointment with a minimum of 24hrs notice.
All animals must be on leash or in a carrier when in the retail side of the store.
Standard grooming appointments are 2 to 4 hours long. This time can vary depending on many factors. We ask that you do not come to retrieve your pet(s) until you have been contacted by us to do so.
If it is determined that the dog cannot be groomed for any reason the grooming team will notify management/ownership and they will contact the client to discuss solutions to make grooming more successful for the dog going forward.
A fee of $25 will apply to the bill of pets who are not picked up within 60 minutes of the pick up text message being sent and $10 per hour after the initial 60 minutes.
CocoMutts will not de-mat a dog that is severely matted. The dog will be shaved down as a humane alternative. Excessive de-matting is painful, time consuming, costly and causes discomfort. Skin irritation can be caused by de-matting. Fees for extreme de-matting will be added as necessary by the groomer and/or management at the time of grooming.
Pet parents are not permitted in the grooming or bathing area. This is to ensure that the dog and groomer can work together to ensure a successful experience.
All grooming dogs must be kept on a regular grooming schedule as determined by the groomer. This ensures your pet stays in good condition year round. Dogs whose hair continuously grows, kept in a shorter haircut (1/2″ or shorter) must come in every 6 to 8 weeks. Dogs kept in longer, fluffy trims (5/8″ or longer) must come in every 4 to 6 weeks. Double coated dogs who require frequent blowouts must come in every 8 to 10 weeks. Your groomer may adjust your pets' grooming schedule based on coat growth and/or coat condition, upon arrival for their grooming appointments. Pre-booking is highly recommended to ensure your pet gets in with their favourite groomer on time.
We will not shave a double-coated dog without written authorization from a veterinarian stating that it is necessary for medical reasons.
Extra Small (2-10lbs): $70-80
Small (10-25lbs): $85-100
Medium(25-50lbs): $95-110
Large(50-90lbs): $110-155
Extra Large(90+lbs): $130-350