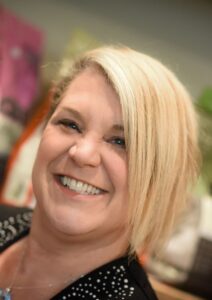 Meet Jennifer!
Jennifer is one of two of the co-owners of CocoMutts, and has been very active in the Ottawa dog rescue community for many years. She has also been branching out into international rescue work by assisting with organizations responding to large scale animal emergencies – large scale seizures, natural disasters etc. Jennfer also participates internationally in spay neuter clinics. 
When not at the store, Jennifer works full-time in marketing for a Canadian health organization and in my spare time can be found spoiling her 4 dogs, 1 cat and a parrot!
Meet Dayna!
Dayna is the co-owner of CocoMutts, and an award-winning entrepreneur from Ottawa, Ontario.  Outside of her work at CocoMutts, Dayna also owns Dayna's Pet Sitting inc and runs a Podcast called The Blep Show. Dayna is a canine behaviour consultant who has been practicing in reward-based methods for 6 years. She is passionnate about helping pet parents find all the best solutions for their fur-babies.
When not in the store, Dayna  can be found snuggled up with her 5 chihuahuas (Potamus, Ruth, Tay-Yun, Taco and Elton). She loves coffee, wine and travel, so if she's not at home (and it's not a pandemic) you might find her on a beach somewhere working remotely!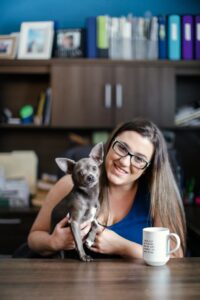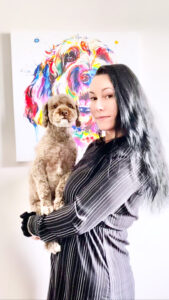 Meet Lindsay!
Lindsay is our store supervisor! 
Lindsay has worked within the dog and cat community for the last 7 years as a pet sitter. She has welcomed many dogs into her home and has spent countless hours visiting cats in theirs! Lindsay has worked within the customer service industry for over 19 years and has won countless awards and recognitions from business. Lindsay has attended multiple courses to improve the customer experience whether in person or the phone.
When not in the store, Lindsay can be found in her home gym, signing comic books ( yes! She is featured in 3!) or snuggled up with her dog and cat. Lindsay enjoys beer, wine, coffee and adventure, so you may find her exploring local restaurants and the area!
Meet Cindy!
Cindy is one of our Groomers!
Cindy has always known that because of her passion for animals that her career would have to involve them. She has been a groomer for 25 years and part of the CocoMutts team for over 8 of them. Cindy's experience has taught her patience, compassion and attention to detail are what matter most.
Outside of the salon, Cindy enjoys country living, spending time with family and friends and loving her many pets including Hazel-Mae, her mini Pig.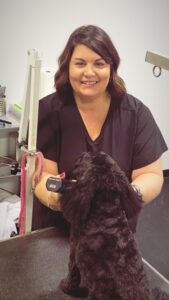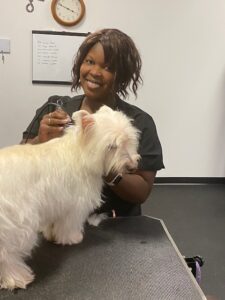 Meet Kelsey!
Kelsey is one of our Groomers!
Kelsey has had a lifelong love of all animals, but her passion for grooming began 14 years ago as a Bather Brusher. Over the years she has worked her way up, completing several courses and earning certificates to propel her further into her career.
In her off-time, Kelsey can often be found walking her dog Preston, hosting get-togethers with friends and family, exploring local wineries and breweries, shopping, or travelling. She is also a live music enthusiast, frequently attending concerts and festivals.
Meet Sam!
Sam is one of our retail sales team members!
Sam has worked with dogs for the last 4 years including pet sitting, dog walking and home visits. Within the last 2 years of working in customer service Sam has been recognized for her outstanding personality.
When Sam isn't in the store you can find her in her art studio creating, snuggled up with a good book or with her dog. Sam enjoys anime art and exploring her creative side.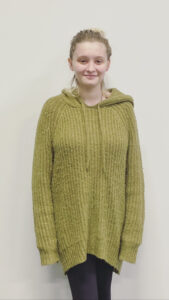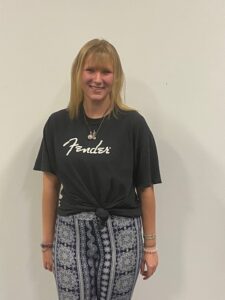 Meet Jessi!
Jessi is one of our retail sales team members!

You may recognize her from cashing you out, or giving your pet ear rubs and scratches. Jessi has 2 dogs and periodically fosters other dogs. She loves animals and looks forward to helping you and your pet!
When Jessi is not at the store, you can find her learning about different arts, languages and being outdoors. Jessi enjoys travelling and has been a part of an exchange program where she spent 2 months in France!
For Fun Jessi also enjoys hanging out with her friends and family.
Meet Mel!
Melanie grew up with animals in South Western Ontario. She currently has a dog and three cats at home.  
In her spare time, you can find Melanie rescuing wildlife for a local sanctuary, busy creating beautiful items for others in her one of a kind crafting and taking care of her family.
You can also find Melanie curled up on the couch (if her animals give her a seat) with a book, her iPad, and a cup of coffee. Melanie is an avid coffee drinker and also enjoys Vodcow and Top Shelf.